Kristall – Cloud 9 Relax Lounge
Kristall Cloud 9 Relax Lounge - Heavenly relaxation by Achensee
For whiling away a few enjoyable hours at Luxury Hotel Kristall the relaxation oasis is perfect, and not only between sauna sessions.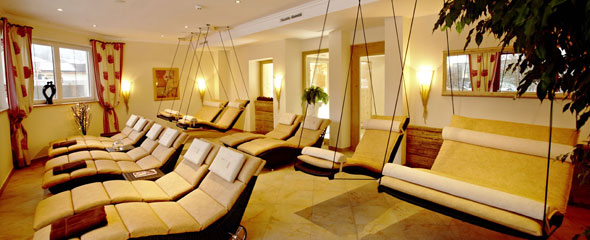 In the Kristall Cloud 9 Relax Lounge you will gently rock in the swinging loungers right into a state of heavenly relaxation.
Add to that the view across the Kristall gardens to the Rofan and Karwendel mountains and you could imagine yourself to be in a fairytale!