Kristall Pine Organic Sauna
The fragrance of Tyrol …
A unique sauna experience at Kristall Spa
Natural is best. In our Pine Organic Sauna you can experience the nature of Tyrol with all your senses. Be spoilt by the fragrance and ambience of this natural, local wood!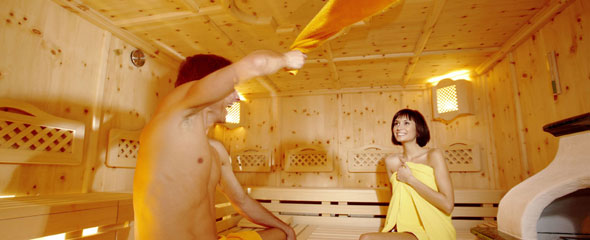 If the Finnish sauna is too hot and dry for you then you will find the
60 °C and 45% humidity
of the Organic Sauna particularly pleasant. Natural aromas are poured onto the hot rocks, and they will stimulate your circulation, encourage the detox process and also care for the skin and lungs.
Ideally, you should spend 20 - 30 minutes in the Kristall Pine Sauna
.