Kristall Indoor Pool
Delightful Indoor Pool at Hotel Kristall
Welcome to our newly styled gem. Our indoor pool with its pleasant 29 ° C invites you to relax in its bubbling water jets and enjoy pure wellness ...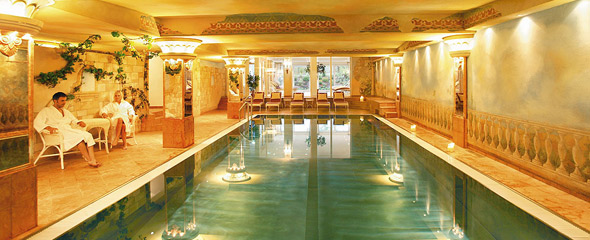 To enjoy the lovingly decorated interior of the Kristall indoor pool after swimming a few lengths, you will find a picturesque small relaxation island.
Comfortable loungers at the side of the pool entice you to spend time enjoying the wonderful views of the Tyrol mountains. Pick up a good book and let time simply wash over you ...